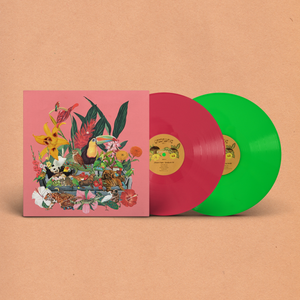 Castaways Vol. 1 Double Vinyl LP
Sale price Price $39.99 Regular price
Tax included.
Castaways Vol. 1. by Monster Rally - Limited Edition 2xLP
- Anthurium and Chameleon Vinyl
Castaways Vol. 1 is a double LP collection of four Monster Rally EPs that have never been released on vinyl. They include: Flight to the Jungle, Starlight EP, Sunflower EP and Psychic EP. In addition there are four new bonus tracks, one from each of the recording sessions that produced the various EPs.